State of the Inner West - Reviewing our Community Strategic Plan
Last October Inner West Council published State of the Inner West
The CSP is reviewed every four years and is supported by a four year delivery program (IP&P) and annual budgets.
Council reporting at

Councillors will review the feedback from community consultation (
https://yoursay.innerwest.nsw.gov.au/creating-our-inner-west-2036
) along with financial and other strategic imperatives will be workshopped with councillors. Staff will make recommendations on reshaping the CSP, IP&P and each year's budget, with a view to adoption by 30 June 2022.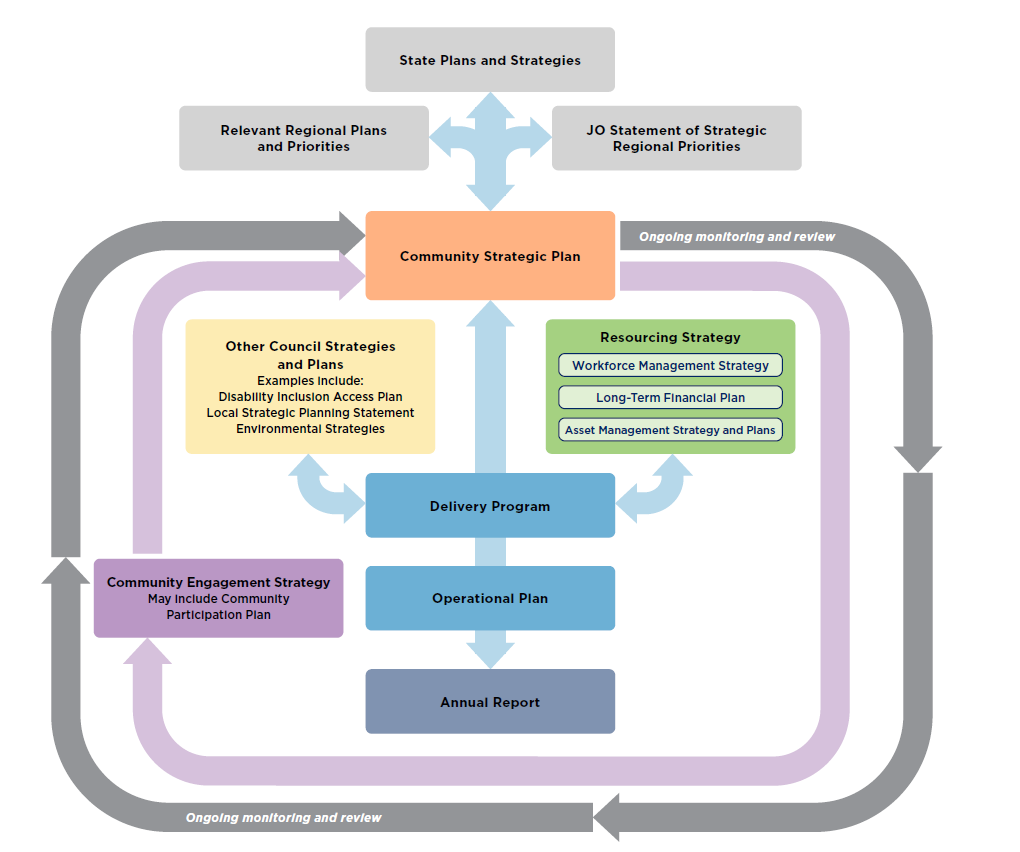 Office of Local Government: "The Integrated Planning and Reporting (IP&R) framework changed the way Councils in NSW planned, documented and reported on their plans for the future. The Framework came into practice in 2009 and many councils have refined the way they create and review these plans over the subsequent years. The following pages and links provide information on what the Framework involves and how to implement it." https://www.olg.nsw.gov.au/councils/integrated-planning-and-reporting/