WestConnex Dive Site cnr of Mallet St and Pyrmont Bridge Road, Annandale
1. Pyrmont Bridge Road now has speed limit of 40k.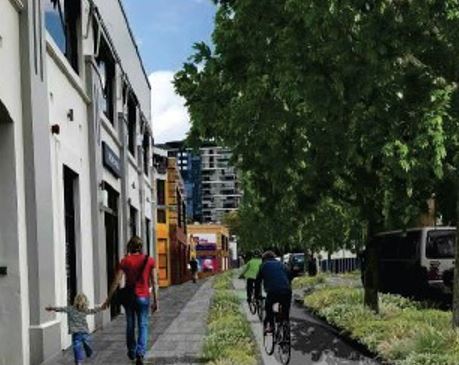 The Cycleway is yet to be built ..
https://www.innerwest.nsw.gov.au/develop/council-run-works-and-projects/park-building-and-road-projects/upcoming-and-ongoing-projects/pruaip-camperdown-cycle-way
40k Speed Limit Pyrmont Bridge Road

Westconnex Dive Site

Westconnex Dive Site
New exit on Pyrmont Bridge Road from Guihen Lane

Chester St at Pyrmont Bridge Road

2. The temporary laneway from Mallet to PBR has been replaced with a new slightly different route - which looks like it is permanent.
3. Three development Blocks have been created on the site.
6. Transport for NSW owns the site.